The Capstone Curriculum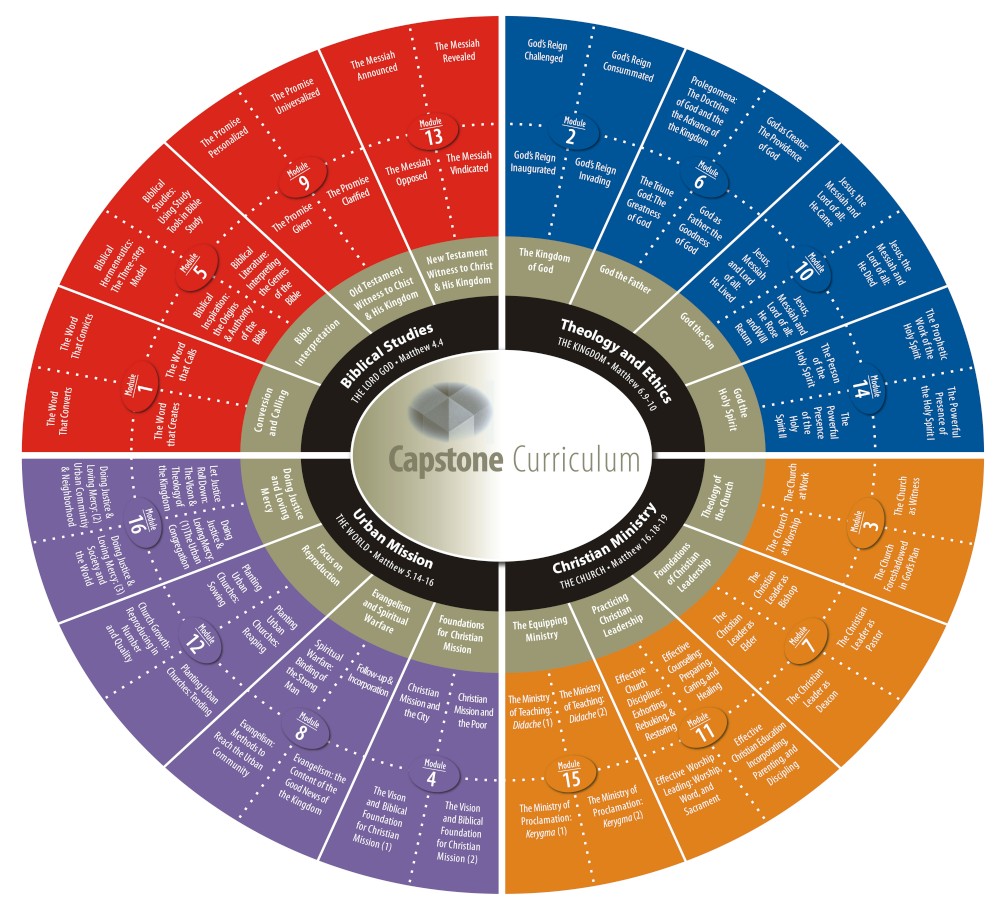 Capstone Curriculum is a 16-module training program, taught at a seminary level, which we specifically designed to serve as the most essential knowledge and skill learning necessary for effective urban ministry and church leadership.
Each module (course) comes with a Mentor's Guide, a Student Workbook and two DVD's (four hours of video). Each module also has required supplemental textbooks. This curriculum is designed to be used in a variety of formats, time frames, and venues. As a complete training curriculum, it may be accessed through The Urban Ministry Institute's Satellite Certificate program. With this curriculum you will have everything you need to equip yourself and your leaders for effective ministry in your church and community.
Capstone Module Descriptions This document is a great tool to help you understand what each module is about in relatively few pages.