Like A Master Builder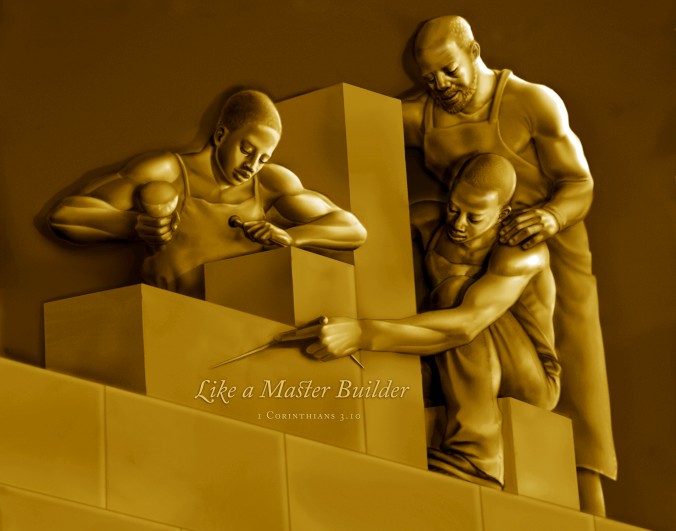 Christ is our foundation, the anchor and stronghold of our lives and ministry; like master builders, we build on that Foundation given to us by the apostles, that Footing that no other can lay, Jesus Christ. Our Lord is not merely a milestone along the journey or an interesting landmark in the place we see. Rather, he is the goal, our very source, the literal foundation of our entire structure of spiritual formation and effective outreach and ministry. In our Let God Arise! emphasis we unpack the concept through four interrelated themes: 1) the foundation that is Christ, 1 Cor. 3.10-11; 2) Built together as a holy temple in the Lord, Eph. 2.20-21; 3) building ourselves up in our most holy faith, Jude 20-21; and 4) being built up together as a spiritual house to offer spiritual sacrifices to God, 1 Pet. 2.4-10.
As those privileged to represent the interests and purposes of Jesus in the city, we must ever strive to gain greater mastery and skill at both building on the Foundation, and apprenticing new workers who join us in our Kingdom building work. Rather than building wood, hay, and straw on the foundation, we must ever strive to build on the foundation with gold, silver, and precious stones–quality materials with expert craftsmanship and care, in order that, when the Day discloses our work, the quality of our construction will be shown for all to see. In the things we read, in the way we pray and retreat, and in all our spiritual disciplines, we will highlight the need for us to exercise wisdom and care in all aspects of our own development and discipling of others. In all we do, we will seek to learn to equip and disciple as Paul exhorts, "Let each one take care how he builds upon it" (1 Cor. 3.10b), that is, the foundation that is Jesus Christ.