Our Consultation and Resourcing Church Planting Movements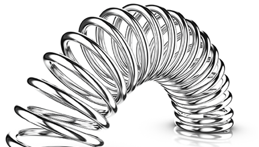 As a community firmly dedicated to the power of collaboration, TUMI seeks to form strategic partnerships and intertwine its efforts with other like-minded churches and organizations to maximize our shared burden for the urban unreached, especially among the poor. Through consultations, ministry projects, distance training initiatives, and website resources, we join forces with ministry partners to advance pioneer urban mission efforts through church planting movements around the country and world.
TUMI partners with urban churches and their leaders to form new alliances in explicit unity for the purpose of fulfilling the Great commission among the urban poor of the world. We seek to facilitate wherever we can pastors, churches, and movements to contribute, cooperate, and coordinate their gifts and resources to provide pioneer witness to Christ and his Kingdom, with a focus on urban poor communities here in urban America, and around the globe, as the Spirit leads. We want to trigger new levels of cooperation and collaboration among urban leaders, all for the purpose of igniting robust pioneer church planting movements that can multiply thousands of new churches among America's urban poor. We offer our expertise to this vision, in order to help such movements multiply and grow. We labor that all such movements will be established in a Christ-centered identity and a Spirit-formed worship and community life, living out the kind of faith that defends orthodox doctrine, and expresses itself concretely in a Kingdom-oriented witness and mission.
In order to respond to the ever-changing urban environment, we need to find ways to do ministry and equip others more effectively, inexpensively, and dynamically. Because of this, we want to work with you to design specific programs for your ministry and church! On a case-by-case basis, we are available for ministry and church consultations. Our commitment is to listen, dialogue, process, and discern what your underlying issues and concerns are, with an eye to see if we can help you gain more traction for your outreach and mission. Our desire is to engage your context critically and creatively in such a way that we feel your burden well enough to draft solutions that actually resonate with your burdens and pocketbook! By the Lord's grace, we will seek to design solutions and experiences that help you accomplish your goals in the timeliest, most sensitive, and deeply spiritual manner we can.
In our consultations, we follow a "prototype" process that we have scripted for you.
1. First, we identify "stakeholders," that is, clienteles that have a dream to accomplish something for God but are needing support in that accomplishment.
2. Next, through research and dialogue, we strive to find out as best we can what their particular, concrete, and tangible needs are in order to maximize their effectiveness in their context.
3. Third, and perhaps, most importantly, we then seek to design specific strategies, resources, programming, and results that will meet their needs in terms of both their opportunities and challenges, all for the sake of becoming more effective in their urban ministry and mission.